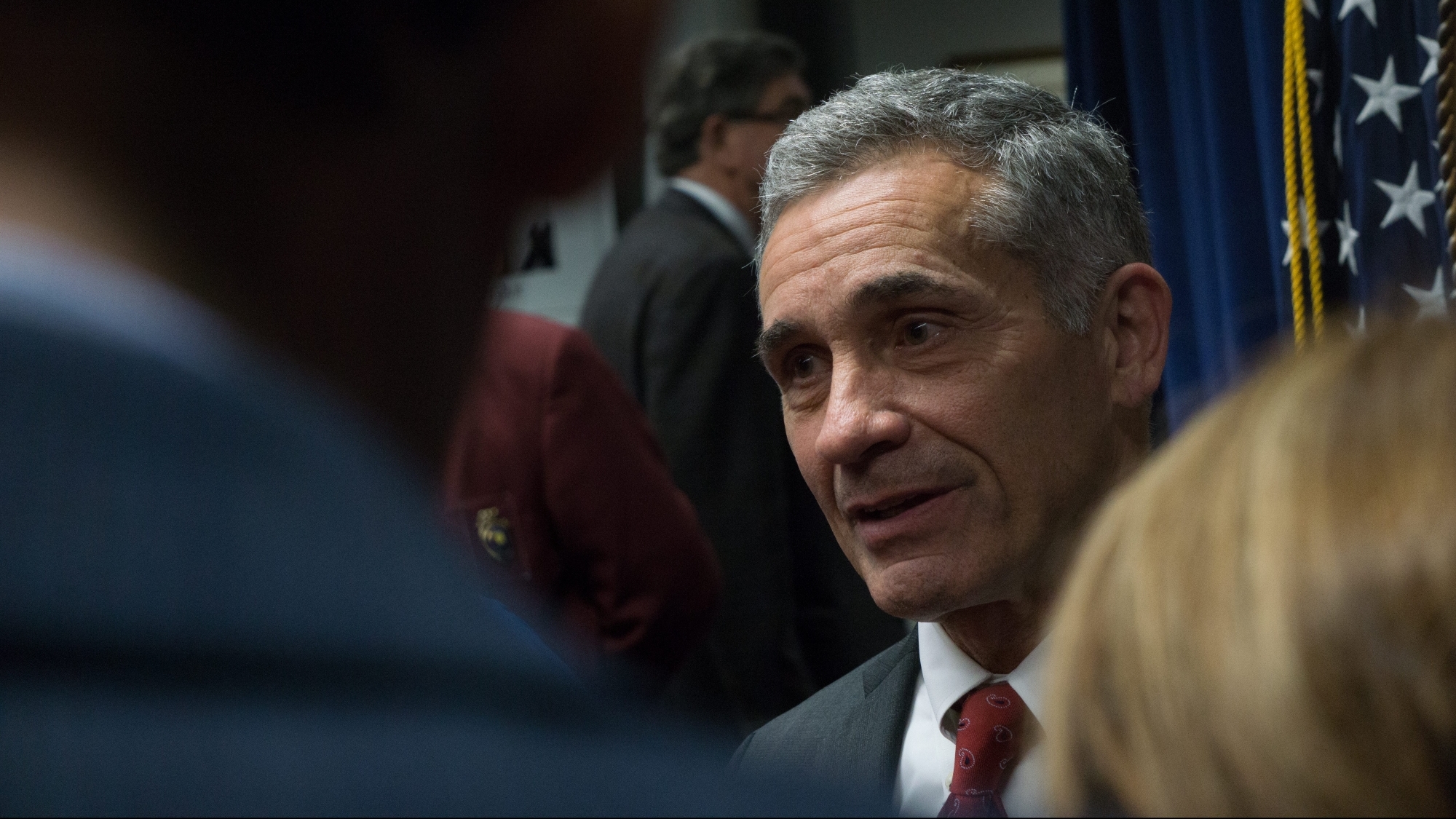 Wednesday, the Senate Tourism Committee gave a favorable report to a bill that would expand casino gambling in Alabama and create a lottery.
Senate Bill 214 is a proposed amendment to the Alabama Constitution that would overturn Alabama's constitutional ban on gambling and games of chance. Senate Bill 215 is the enabling legislation that would go into effect if SB214 is passed and then ratified by Alabama voters. Both SB214 and SB215 are sponsored by State Sen. Del Marsh, R-Anniston.
Both bill received a favorable report on Wednesday from the Senate Tourism Committee which is chaired by Marsh, who was president pro tem of the Senate from 2010 until Feb.2, 2021 when he formally stepped down.
SB214 would create a state lottery. It would also allow casino gambling including electronic slot machines at a limited number of existing sites across Alabama and would urge the Governor to enter into a compact with the Poarch Creek Band of Indians.
The Poarch Creek Indians, commonly referred to by acronym PCI, currently run electronic bingo games at their facilities in Wetumpka and Atmore which are regulated by the federal government's Bureau of Indian Affairs. In exchange for agreeing to pay state taxes, PCI would get to build a new facility near Chattanooga.
Marsh said that the Chattanooga casino would be either in DeKalb or Jackson County. He did not yet know which.
A number of Senators and lobbyists presented concerns with the bill as it is currently written.
Advertisement. Scroll to continue reading.
Marsh said that he wanted to move the bill out of committee and then bring it up on the Senate floor on Thursday, he would then move to carry over both bills. The legislature is going to take next week off for planning purposes and then will return the following week. Marsh said that he will then replace SB214 with a substitute bill that he is currently drafting. Marsh said that he hoped to settle everyone's concerns in the substitute.
Robert McGee, who is PCI's lobbyist, was largely positive about the bill; but said that the license to operate their casino should be for more than five years. McGee said that he preferred thirty years.
Sharon Wheeler was representing the Whitehall Entertainment Center in Lowndes County, which was excluded from Marsh's deal with the other gambling bosses.
"The exclusion of Lowndes County in this is patently unfair," Wheeler said. "Just because we are a smaller player does not mean that we should be wiping out the future of those jobs in poor Lowndes County, while opening a new facility in North Alabama near Chattanooga."
A letter was read from state Senator Malika Sanders-Fortier, D-Selma, who could not attend due to health concerns.
"I have concerns about gambling," Sanders-Fortier wrote, but if it is going to be allowed, why not allow the people in Lowndes County to keep their jobs. "How can we forcibly close the doors on a facility that has been open for twenty years?"
Marsh said that he would take a look at that and said that he would try "to be fair to Lowndes County."
Advertisement. Scroll to continue reading.
"When I took on this bill I firmly believe that the people of Alabama want to address this issue once and for all," Marsh said. "We currently have four facilities operating in the state. At some point there has to be a finite number of facilities."
Mash said that this, "Will ultimately go to a vote of the people."
Sen. Rodger Smitherman, D-Birmingham expressed concerns that the Birmingham Race Course facility was getting charged more for its license than any of the other facilities/
Marsh said that Birmingham had the largest potential amount of business, which is why they have the largest licensing fee, but they also had the longest license. He promised to work with Smitherman.
Sen. Bobby Singleton, D-Greensboro, expressed concerns about the diversity language in the bill and how that would be enforced.
State Sen. Garlan Gudger said that he was working on amendments on the bill.
Marsh promised to work with him and the other Senators as he writes his substitute.
Advertisement. Scroll to continue reading.
Marsh said that he talked with Gov. Kay Ivey and that she insisted that the lottery have a scholarship component.
"There will be scholarships, but most of them will go for vocational education, not just for kids coming out of school, but also for adults," Marsh said. "Most of the four year scholarships will go for STEM education."
"There will definitely be changes made," Marsh said of this current draft legislation.
The rest of the money goes to broadband, rural healthcare, mental health, and a fund for infrastructure projects.
Sen. Billy Beasley, D-Clayton, introduced an amendment that would guarantee that Jacksonville University, Troy University, the University of West Alabama, and the University of Montevallo were included in the distribution of the higher education money.
The Beasley amendment was adopted.
"Are HBCUs in there," Singleton asked.
Advertisement. Scroll to continue reading.
Marsh assured him that they were.
Senator Andrew Jones, R-Centre, said to Marsh, "I want to thank you for your hard work on this piece of legislation. It is a very thoughtful piece of legislation. I make a motion for favorable report."
Both bills received a favorable report from the committee and are expected to be on the state Senate floor on Thursday, day six of the 2021 Alabama regular legislative session.